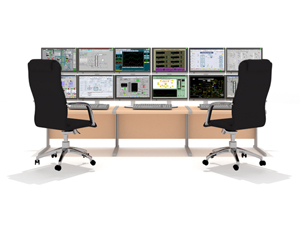 Distributed Control System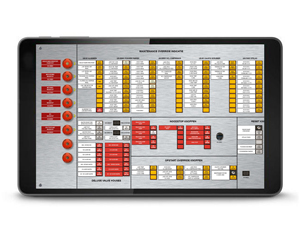 Push Button Panel
Process Model
Evaluation and Certification Tools
Process Model
The core of the Operator Training Simulator and it represents a tailor made dynamic process model of your Plant or part of Your Plant. Dynamic process models are made to certain levels of fidelity and according to that the Operator Training Simulator can be:
Low Fidelity Operator Training Simulator
Medium Fidelity Operator Training Simulator
High Fidelity Operator Training Simulator
The higher the level of fidelity the response of the simulator is more realistic and therefore operator training is more challenging. The Dynamic Process Model is built in Mobatec Modeller which makes it very flexible and it can be easily detached from the simulator and used for Research and Development purposes.
An exact copy of an existing DCS in your plant. Our process models are flexible and therefore they are able to connect to any DCS software (e.g. Emerson DeltaV, Yokogawa Centum CS 3000, Honeywell Experion, Schneider Electric Foxboro, Siemens PCS7, etc.) making the training life like experience for control room operators.
Distributed Control System
Evaluation and Certification Tools
With Mobatec Complete Operator Training Simulator you will be able to make certification programs for operator, keeping their skills sharp and your plant operation smooth. We are constanly improving our tools and from that we have developed operator training evalution tools which help you see how well your operators perform. This tool is tailored to your simulator and it records the training.
A touchscreen action panel that is also an exact copy of the one in the real plant. Pulse button, latch button, rotating switch… Anything can be a part of the simulated action panels which are created from pictures of the existing panels.
Annunciator Panel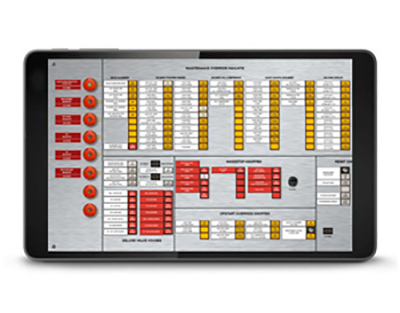 Upgradeability and scalability
Easily kept up to date with changes in the real plant. Ensuring an Operator Training Simulator never goes out of date.

Scalable to any level. Starting out with a smaller model is not a limitation.

Other training Modules can be added on later if necessary.
Flexibility
Dynamic Process Models are compatible with many software and can be used for existing Operator Training Simulators.

Use of Mobatec's Operator Training Simulator isn't limited to Operator Training, it can also be used for Research and Development purposes and much more